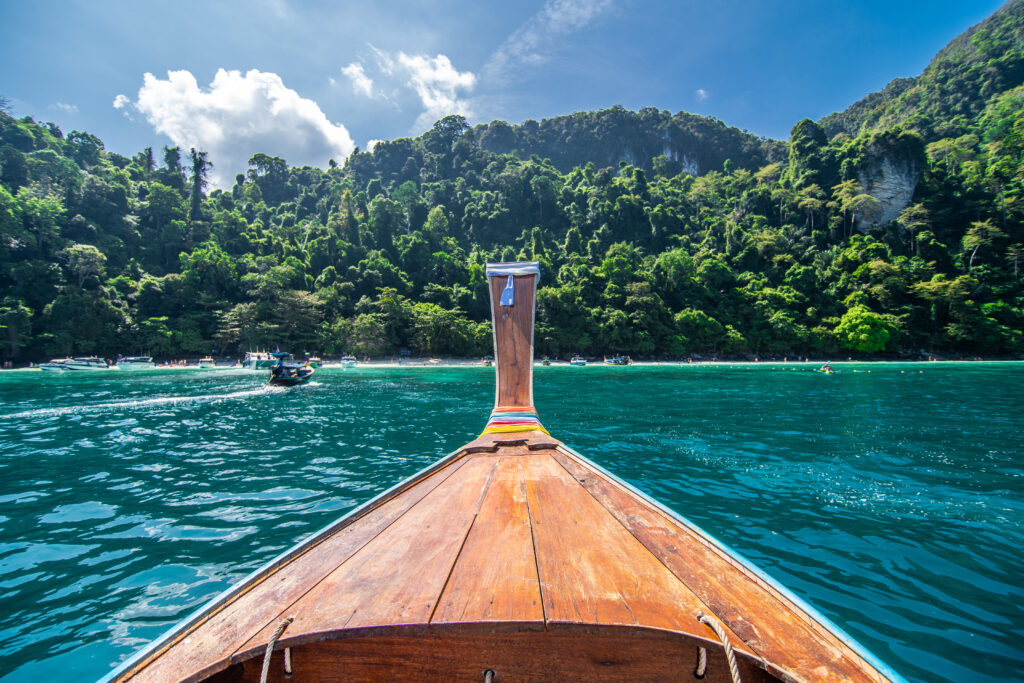 Love is in the air, especially the island air. Who doesn't want to spend Val's day in the scenic settings of an island? Well, no one we know. These romantic islands are the best places to enjoy Valentine's Day. The silver sands, waves, natural air, sunlight, and the chance to flaunt that summer body. Islands are perfect for "baecations" and well, love on the beach very possible.
So, whether you are taking a break from work or life, celebrating with someone special or choosing to "God when?" in a romantic place. Here are a few of the world's most romantic island getaways to visit this valentine's with great weather, amazing views and the best local hospitality. But, don't pack up your bags until you know all you need to about travel in 2021.
To get professional travel consultation and plan your trips and vacations, visit www.filiimagna.com
Top Romantic Islands For Valentine's Day Getaways
Palawan, Philippines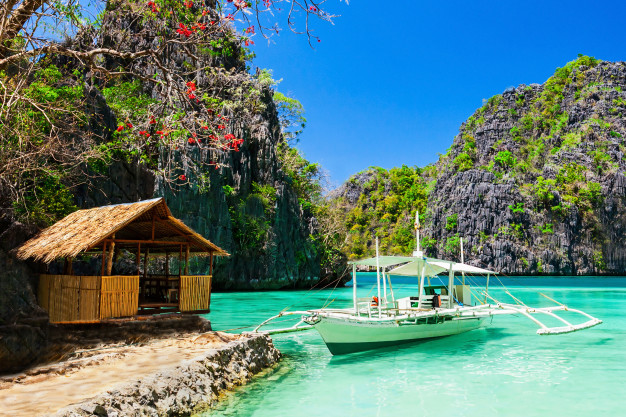 It is no surprise that this unspoiled tropical paradise is at the top of our list. Palawan welcomes you with white beaches, karst outcrops and a lot of clean water. For the best experience, visit Palawan between February and March when the temperature is perfect and there's almost no rain.
In addition to the beautiful atmosphere and scenery, Palawan is considered safe to visit, so you do not have to worry about dangers. With the worries of safety taken care of, splurge on a few nights in the El Nido or Pangulasian resort with your partner. Also, visit the UNESCO World Heritage Site the Princesa Underground River on a firefly lit night or explore by day. Similarly, visit the charming islands of Honda Bay on the eastern side of Palawan. Finally, visit the big and small lagoons and surprise your beloved with a beachside lamp-lit dinner. All of these are a few romantic things to do in Palawan.
Travel Status: Open to Tourist From March 2021
St. Lucia Caribbean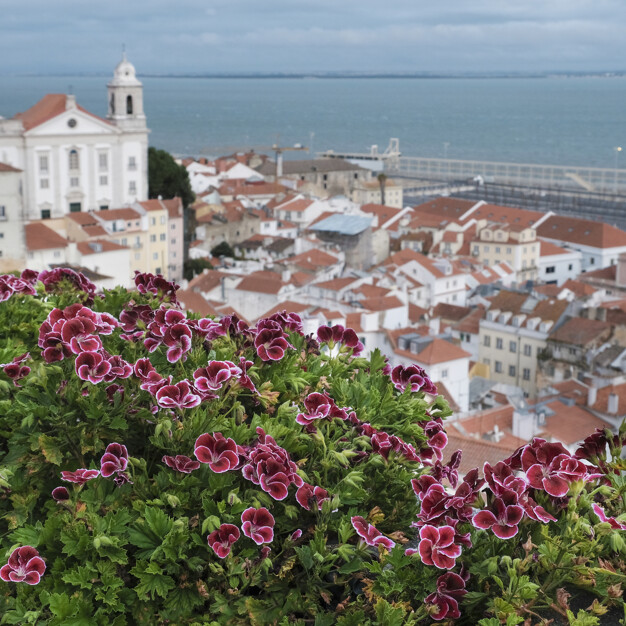 Without a doubt, the Caribbean is an idyllic vacation spot. With beaches and islands everywhere you look, it would be unfair to omit Saint Lucia. Located in the Eastern Caribbean Island St. Lucia has dramatic mountains, volcanic beaches, luxury resorts, reef-diving sites and several fishing villages.
This beautiful island just like Palawan is crime-free and relatively safe, just avoid dark alleys at night. The ideal time to visit St Lucia is from mid-December to mid-April to get a lot of sunshine and from June to November if you fancy kissing in the rain.
Finally, St Lucia is riddled with a lot of locations to explore and kick up the romance. So take advantage of these locations and do something grand like a Romantic sunset cruise or kissing under the Piton falls.
Travel Status: Open to Tourists
Virgin Gorda, British Virgin Islands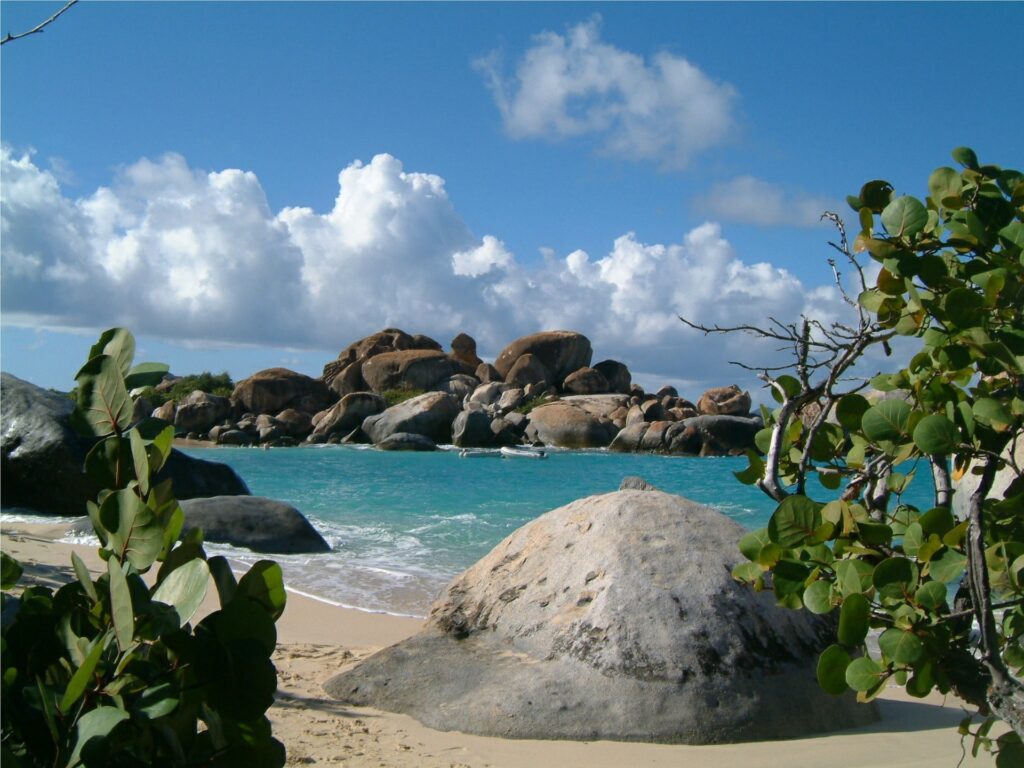 Just like St Lucia, this romantic vacation spot is a Caribbean island. It is known for its baths which are located at the beachside. What is more romantic than that?
In addition to several bays and the beautiful scenery, Virgin Gorda has beautiful views. Plan a sunset catamaran cruise or a private sunset sail to enjoy the natural landmarks. These include boulders of granite forming pools, arches and atmospheric tunnels.
Ideally, visiting Virgin Gorda is planned in winter from December through February. During this time, the weather is warm with little or no rains.
Travel Status: Open to Tourists
Mackinac Island, USA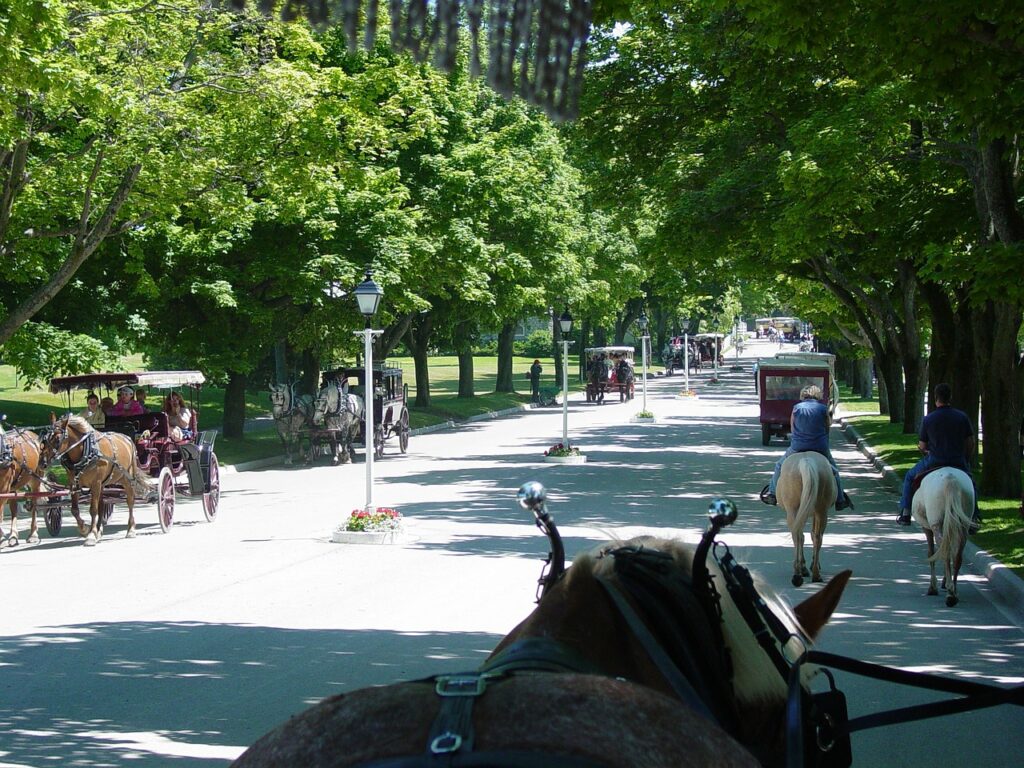 This national landmark has been an ideal vacation spot for centuries. With no hotels and no cars, it is like stepping back in time. Plan romantic carriage tours, dining experiences and shopping trips when in Mackinac Island. This Michigan haven is perfect to amp up the romance.
In addition, it is ideal for couples who wish to reconnect or get away from the hustle and bustle of life. With numerous boat tours and water sports or an option of inland golf, this romantic Island offers something for every interest.
Travel Status: Open to Tourists
Mauritius Islands, Africa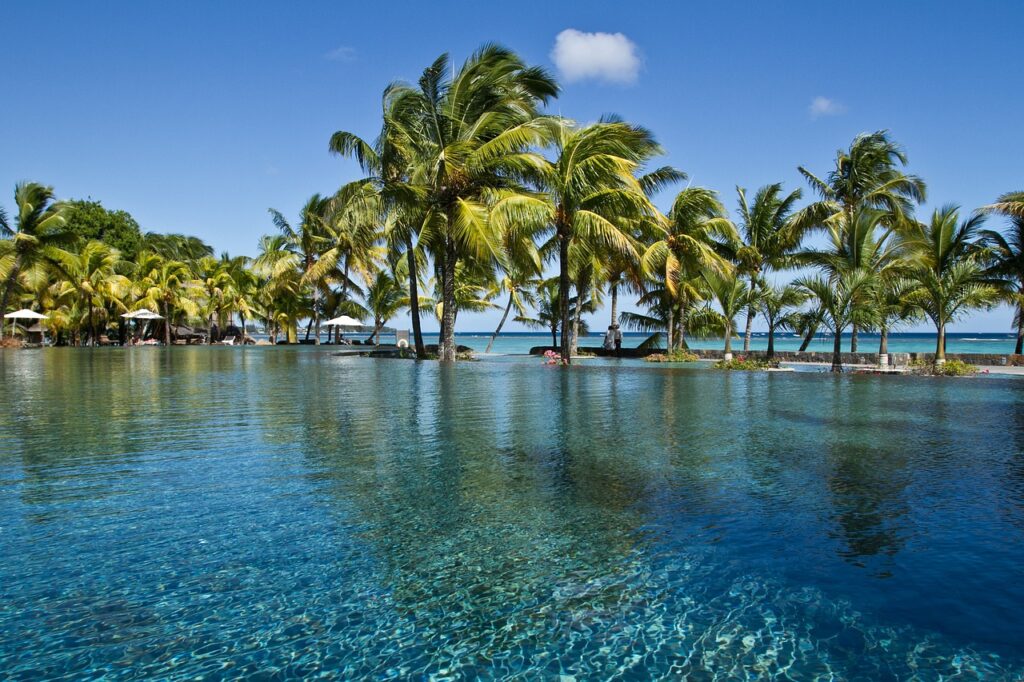 A personal favourite, the divine food, coral reefs and sandy beaches of Mauritius are unforgettable. This tropical island offers a visual treat in every corner and is ideal for every kind of Romantic getaway. Some romantic things to do in Mauritius include:
Horse riding into the sunset as a great way to reconnect with your partner while watching the colourful pastel sunset. In addition, try a private catamaran sunset cruise and enjoy the view with a glass of wine.
Trip to the romantic powdery beaches of Ile Des Deux Coco. This private beach offers seclusion to enjoy quiet quality time with the Bae.
Finally, the bubble lodge is everything lovers could ask for. It is considered the most romantic spot in Mauritius. Couples can enjoy privacy as well as the beautiful Mauritius countryside.
Travel Status: Open to Tourist (except people from UK, Australia, and South Africa)
Tahiti, French Polynesia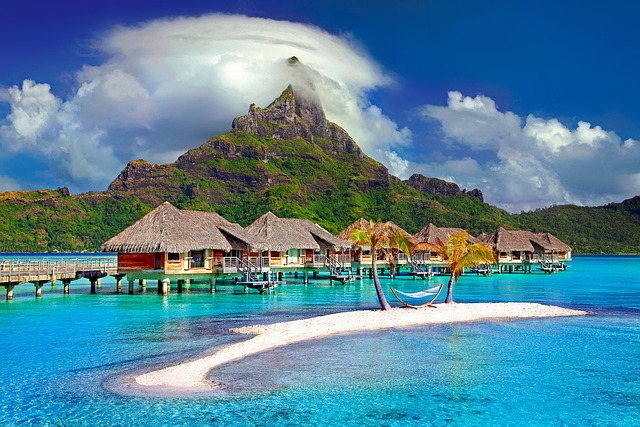 Tahiti is no doubt one of the most beautiful places on earth. Made up of beaches with black sand, extinct volcanoes, lagoons and floating homes, this island location cannot be ignored.
Shaped like a figure 8, this island is famous for all the beauty it offers. First explored in the 18th century, it has been a favourite spot for many romance chasers ever since. This island has a wealth of romantic appeal, and it is an adventure finding them out.
Travel Status: Closed to tourists
Which of these romantic islands would you be visiting this Valentine's Day? Know any romantic islands you would want to visit this Valentine's Day we missed? Let us know in the comment section.